So my friend Molly Crabapple's book is just now available, and you obviously need to buy it or else always feel like something is missing, something you can't quite put your finger on... You'll think it's religion, or a piece of chocolate cake, or a Ferrari, or, like in my case, a cottage deep in the woods in Pennsylvania with a screened-in porch and a fireplace, when really it is just this, this one gorgeous thing chock full of stories and drawings and even paper dolls. I know.
It's almost as if you've bought the book already.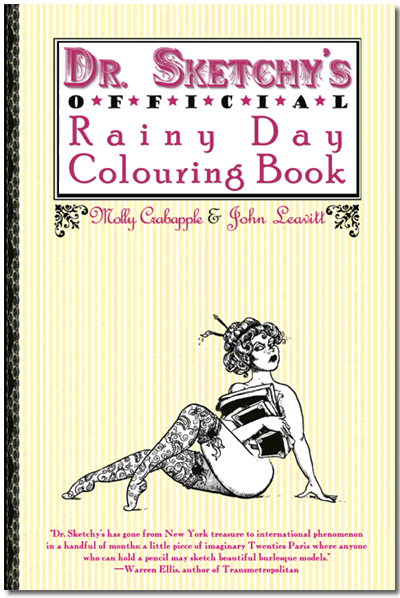 Molly did all the illustrations for my website, and has also organized and is performing in the leetle sideshow/burlesque show at my book party. She does many more things besides, but I'd rather not contemplate them as she is much younger than me. Which I think is extremely impolite.