So last night I woke up just in time to witness this evil and nefarious scene, which I think proves once and for all that the animals have united against us and do terrible things whilst we slumber:
A little later I woke to find MR PICKLES hatching more plots when he thought no one was looking: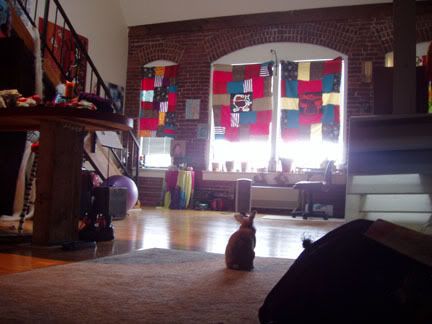 And THEN, when I thought things couldn't possibly get any worse, MR PICKLES tried to steal my sheets!
And when I got up this morning, I discovered that my event at Powells tonight was CANCELLED due to the weather.
Coincidence???