My second novel,
Godmother
, about the fairy godmother from the Cinderella story living in present-day NYC, is going to be published by
Three Rivers Press
! I am very very happy.
Also, I just got back from a wondrous long weekend in Pennsylvania.. Among other things, Joi came down and we had an all-girl slumber party at my friend Heather's amazing house in the boondocks. Sangria was drunk, bonfires were built, and new badass girl bands were formed: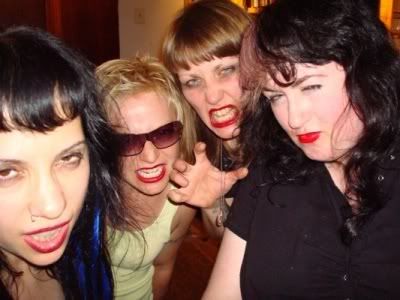 More to come!