A NEW PHOTONOVELA OF SUSPENSE, HORROR, AND SURVIVAL
SO yesterday I went to the MERMAID PARADE at Coney Island for the first time. I have refused to go in all previous years because I hate: sun, beaches, crowds, and parades. I am also not an enormous fan of large groups of people in costume, either, despite the fact that I had a wondrous time at a Renaissance Fair in Waco, Texas, when I was 8. I have heard for so long and so often about how amazing the mermaid parade is, however, that this year I acquiesced. And it was indeed a day full of nightmarish crowds in body paint... an ocean I am convinced that rats and not fish reside in... masses of garbage everywhere and walls literally soaked in urine.. children running around wet and naked.. and all kinds of other horrors.
But much fun was had as well. Here is evidence.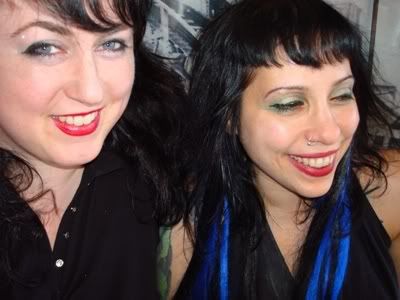 Joi and me before the horror set in.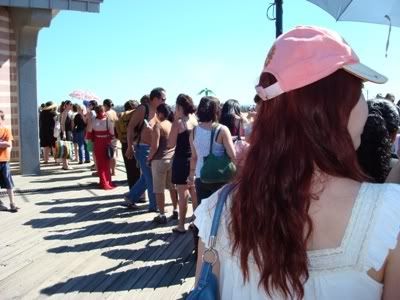 The 500000-mile-long line to the bathroom.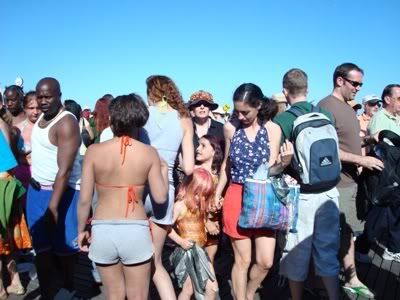 The crowd we were about to insert ourselves into.



Jeremy and Joi helping Autumn into her corset while the Ramones played on Jeremy's radio and children bathed on the cement block beside us, prompting Jeremy to cry out that "abortion is still legal!!"



A beautiful moment of friendship.



Joi and Autumn being palely glamorous.



The Wonder Wheel, on which we almost DIED.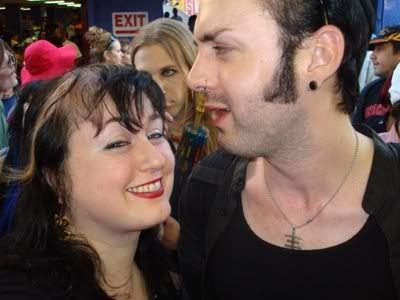 On line for the Wonder Wheel, I display my eternal optimism while Jeremy communicates disdain for all life.



Joi resorted to her usual methods for quelling her terror.



As did Jeremy.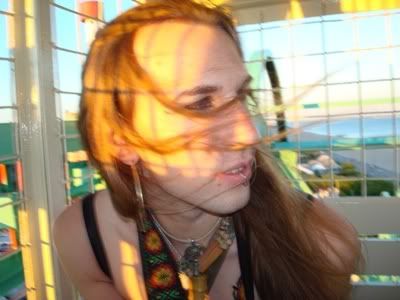 While Autumn remained aloof and gorgeous.



And yet, somehow, we all survived. The end.