I had a lovely evening writing with Joi and Massie in a hipster mall in Williamsburg, despite the strange and not unsuspicious sounds emanating from the cafe next door, in which I believe things were being sacrificed, not least of which were our eardrums. I also bought a large leather purse that does magical things and has many complicated, mysterious pockets as a way of cheering myself up from some Garbo-esque feelings of melancholia. And a sparkly pale blue bracelet that is having a love affair with my wrist even now. Speaking of love, I'd like to point out that female friendship can be as complicated and mysterious as my new (very glamorous, oh and it has a very nice smell too) handbag, rife with unspoken jealousies and suspicions and passions and many many other unseemly emotiones.
Take for example the hidden dimensions revealed in these four innocent portraits of Massie, me and Joi from just last week.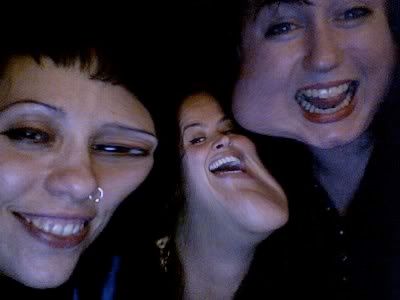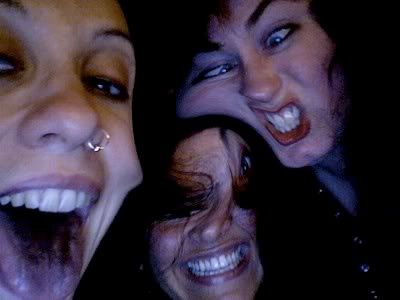 What happens in the unconscious mind and just below the surface is truly terrifying. I would comment more on this profound subject but then I might find it difficult to sleep.