If I'd been in New York last night, I would have met up with Joi and gone to see X. After, very likely, having drinks at the Algonquin Hotel.
As I was instead in Central Pennsylvania, the night held a different array of delights. My friends Rob and Autumn were visiting, and we hit the CARNIVAL in Boalsburg, where we had FUNNEL CAKES and played BINGO:
Afterwards, we went to ROCK N BOWL night at the local bowling alley: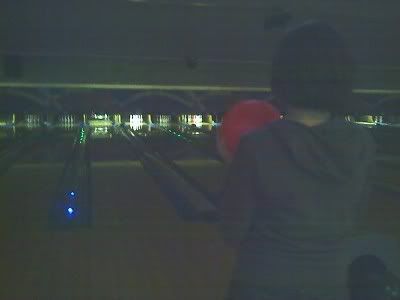 We also played defective video games in which we hunted bear.
The end.