So yesterday Tink and Aoife and I had a lovely Japanese lunch involving flames leaping out of a tower of cut onions, then took Aoife to the fountains at Atlas Park for much picturesque frolicking. Note that Aoife is wearing the super stylish ice cream cone dress I got for her birthday, as well as matching socks.
Also: have you ever seen a more glamorous mother-daughter pair?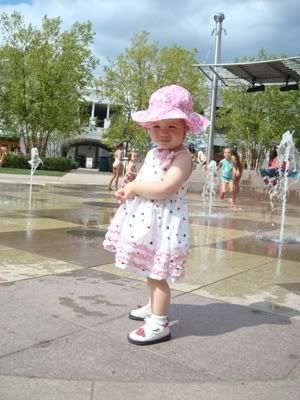 And I do not mean to belabor the point, but... TELL ME THIS FACE DOES NOT BELONG IN A FRENCH MOVIE IN WHICH LEAVES DROP SLOWLY AND FORLORNLY TO THE GROUND ON RAINSWEPT AFTERNOONS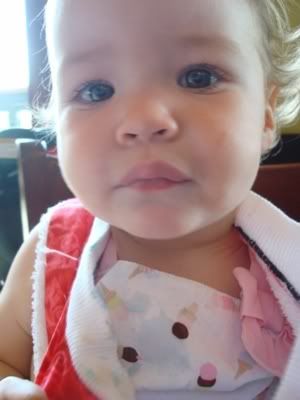 Anyway, so then yesterday eve I had a delightful dinner with Brenna and then a delightful drink with a former paramour Anthony at a place so swanky I thought the menu, at first, was garbage. Now I shall meet Massie for brunch and then my sister and I is off to Florida.
In other news, I just now this very second dropped off my final
Godmother
page proofs with my sister's doorman downstairs -- I had to make a few new edits for my lovely UK editor who says awesome things like "don't over-egg the pudding!" -- and I won't have to look at that book again until I have a galley in my greedy yet well manicured paws. THANK GAWD
The end.